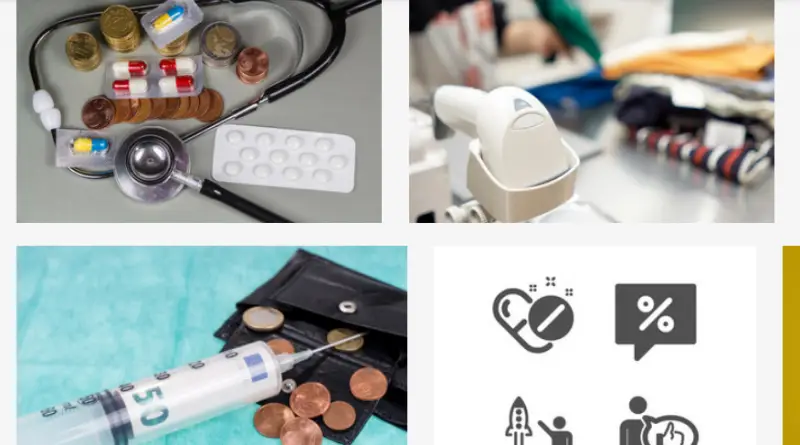 Medicine Prices in Nigeria 2023
The importance of medicine (drugs) in the aiding of recovery and curing of diseases can never be overemphasized.
Drugs have many applications in the world of medicine and without them, many medical procedures cannot take place.
It's important that drugs be readily available and affordable for consumers. In Nigeria, many over-the-counter drugs are quite affordable – making it easy for people who need them to get them on time.
However, the availability and affordability of these medicines have promoted self-medication, which could lead to health complications rather than solutions.
In this article, we are going to look at the prices of medicines in Nigeria.
Medicine Prices in Nigeria
Coatal Forte
Coatal Forte is an anti-malaria drug that is made up of two active ingredients, Artemether and Lumefantrine. These active ingredients act as blood schizonticide and aid in the treatment of acute uncomplicated malaria infections.
The drug is very effective in handling simple malaria infections; this is why it is one of the first drugs considered for malaria treatment in Nigeria.
A packet of this drug contains 6 tablets and it costs about N800, depending on your location and pharmacy you're buying from.
Do you own a business? Do you want to own a business?
Hot New Exclusive Training By A Professional Videographer Reveals 7 Amazing Secrets of Creating Stunning Product Videos That Can Make Huge Profits for Any Business in Nigeria...Using Just Your Smartphone!
YES, I WANT ACCESS TO THE EXCLUSIVE TRAINING FOR FREE
Due to the popularity of this drug, there are lots of fake products in the markets which have a similar pack design. To ensure that you're getting the right product, check if "Coatal" is engraved on the medicine before taking it.
The packet also has a toll free number that you can use to confirm its authenticity. Use of this number to confirm that you have the right product.
Related: Forever Living Product Prices in Nigeria
Cataflam (Diclofenac potassium)
Cataflam also known by its generic names, Diclofenac potassium is an anti-inflammatory drug used in relieving pain and swelling. The drug is mostly applied for various mild to moderate painful conditions. Cataflam is used to treat painful conditions, like headaches, muscle aches, dental pain, backaches, sports injuries, and menstrual cramps.
It is also effective in reducing pain, joint stiffness, and swelling caused by arthritis.
In Nigeria, Cataflam is sold either in tablets or in a packet. The drug is one of the most expensive non-steroidal anti-inflammatory drugs (NSAID) you can get over the counter. A tablet usually goes for N80 – N100, depending on your location and the pharmacy where you purchased the drug.
Paracetamol
Paracetamol is another popular pain killer in Nigeria. The drug is effective in treating most mild to moderate pain conditions just like many other over-the-counter pain killers.
The price for one tablet of paracetamol is about N20. The drug might be sold in packets instead of tablets. Nonetheless, the price still remains affordable compared with other pain killers sold in the country.
Coartem
Coartem contains the same active ingredients that can be found in Coatal Forte and both perform the same function in the body. However, the compositions of these active ingredients are different in both drugs.
Coartem has an Artemether composition of 20mg per tablet and a Lumefantrine composition of 120mg per tablet while Coatal Forte has an Artemether composition of 80mg per tablet and a Lumefantrine composition of 480mg per tablet.
This is why when consuming Coartem tablets, you will have to take 4 at once to meet up with the required compositions that will effectively treat the malaria infection. For Coatal Forte, you only have to take one tablet at a time.
Nevertheless, Coartem still remains a popular anti-malaria drug due to its affordability and effectiveness. It costs just the same as Coatal Forte at N800 per packet. Note: a packet contains 24 tablets.
Related: Cost of IVF Treatment in Nigeria
Ibuprofen
Ibuprofen is a pain reliever that works by blocking the body's production of certain natural substances that cause inflammation. This drug is quite effective in treating pain conditions and swelling, however, it is not very popular in many parts of Nigeria.
This could be because it is not the most affordable option on the market. However, this drug should be affordable for most people seeking pain-relieving options.
A packet of ibuprofen contains about 8 – 12 tablets and is sold for N200 or more. The actual price of the drug depends on where you live and where you're buying the drug.
Septrin
Septrin is used to treat a variety of bacterial infections but is mostly used to treat bronchitis and cough. The active ingredients in it, trimethoprim, and sulfamethoxazole belong to a group of medicine called "anti-infectives" and they are very effective in treating bacterial infections.
Septrin is quite affordable and costs only N20 per tablet. The price could be higher or lower if you're buying a single tablet or a packet.
Panadol (Acetaminophen)
Panadol is one of the most popular pain-relieving drugs in Nigeria. It is affordable and has fewer side effects compared to other pain killers. Panadol is used to treat mild to moderate pain conditions such as headaches, toothaches, osteoarthritis, menstrual periods, cold/flu aches, and to reduce fever.
The drug contains an active ingredient, Paracetamol (also sold as a separate pain reliever), which works by blocking prostaglandins (chemicals that signal inflammation and pain in the brain).
A tablet of Panadol or Panadol Extra costs about N20. Once again, the exact price depends on your location and the pharmacy where you purchase the drug. Ensure that you purchase this drug only from a trusted pharmacy to prevent buying a fake and counterfeited drug.
Emtrim (Co-trimoxazole)
Emtrim is used to treat many bacterial infections, especially infections affecting the lungs, urinary tract, intestines, and ears. The active ingredients in the drug are trimethoprim and sulfamethoxazole, which are just the same as what you'll find in Septrin tablets.
The composition of trimethoprim is BP 80mg and the composition of sulfamethoxazole is BP 400mg.
A packet of this drug contains about 10 tablets and goes for less than N200.
D-Koff
D-Koff is a cough expectorant used for the relief of cough and other symptoms that accompany cough and cold. Its ingredients include Diphenhydramine Hcl BP, Bromhexine Hcl BP, Ammonium Chloride BP, Sodium Citrate BP, and Menthol BP.
The drug is sold as a syrup which costs about N500.
Compare Medicine Prices