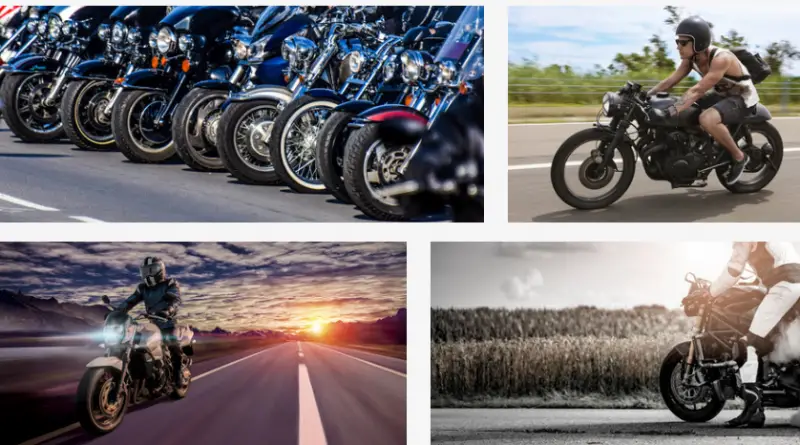 New Motorcycle Prices in Nigeria 2023
Motorcycle transportation was once the most common means of transportation in most Nigerian states.
Motorcycles are fast, economical, and can fit through small spaces. This makes them a good option in traffic jams.
There are different types of motorbikes that serve different purposes. The type you will use for commercial purposes (conveying passengers to and fro) isn't the same as the one you will use for recreational purposes.
Power bikes or sport bikes are mainly for recreation and sportspeople. If you plan to get a motorcycle for commercial use, then you should get a street bike. Street bikes (also known as Okada) serve best when it comes to fuel economization, ease of maintenance, availability of spare parts and durability.
In this article, we are going to review the prices of new motorcycles in Nigeria. The list is made up of the prices of mostly street bikes from the most popular brands. I often recommend focussing on models from popular brands as they are more trusted and their products are durable, efficient, and more economical. Although, some unpopular brands are even better.
Things to Consider Before Buying a Motorcycle
There are several things you should consider when buying a motorcycle. These things will help you to buy the perfect model that will serve you efficiently.
Do you own a business? Do you want to own a business?
Hot New Exclusive Training By A Professional Videographer Reveals 7 Amazing Secrets of Creating Stunning Product Videos That Can Make Huge Profits for Any Business in Nigeria...Using Just Your Smartphone!
YES, I WANT ACCESS TO THE EXCLUSIVE TRAINING FOR FREE
Use
As discussed earlier, there are different types of motorcycles. The type you go for will depend on what you want to use it for. Street bikes or Okada are usually the best options if you hope to use the vehicle to convey passengers.
Budget
You will have a limited choice if you're on a tight budget; you might not be able to go for bikes with the latest features. However, you should always go for bikes that are very durable and made with high-quality materials regardless of your budget.
These bikes will last longer and cost less to maintain. Low-budget bikes will cost more to maintain even though they are quite cheap on purchase.
Brand
It is important that you stick to the brands that are well known in Nigeria. While many new brands have introduced several models into the market, you should be cautious of buying from these brands as their models have not yet been tested on Nigerian roads for durability.
Also, the spare parts of bikes from popular brands are readily available. So, you wouldn't have to order from the manufacturer or pay exorbitant prices when a part of your bike gets damaged and needs replacing.
Related: Honda Motorcycle Prices in Nigeria
Prices of New Motorcycles in Nigeria
The prices listed below reflect the current cost of purchasing a motorcycle in Nigeria. In reality, these prices might be slightly higher or lower as they are affected by factors like your location, the economy, and the salesperson.
Prices of Qlink Motorcycles
Qlink Champion 200A – N350,000 – N400,000
Qlink Cruiser – N300,000 – N370,000
Qlink Ranger- N350,000 – N420,000
Qlink Target (Ladies Bike) – N310,000 – N350,000
Prices of Bajaj Motorcycles
Bajaj Pulsar 150 DTS – N200,000 – N250,000
Bajaj Pulsar AS150 – N310,000 – N350,000
Bajaj Pulsar NS160 – N210,000 – N300,000
Bajaj V15 – N200,000 – N250,000
Bajaj Discover 125F – N150,000 – N250,000
Prices of Jincheng Motorcycles
Jincheng Ladies Bike – N250,000 – N300,000
Jincheng JC Series – N300,000 – N350,000
Prices of Honda Motorcycles
Honda CG Series – N250,000 – N300,000
Honda CBR Power Bike – N250,000 – N300,000
Honda Dio Series – N250,000 – N300,000
Related: Power Bikes Prices in Nigeria
Where to Buy New Motorcycles
On-Ground Markets
On-ground markets have been the best places to buy motorcycles. There, you can make inspect the motorcycle carefully before purchase. There are many sellers showcasing similar models in these markets, so you're sure to get a good price if you're patient enough to go through the market and bargain until you get an acceptable price.
However, on-ground markets can be limiting as they have fewer models on display and it could be tedious going through the entire market just to get that perfect bike.
Online Car Markets
Through online car markets, you can purchase motorcycles without living the comfort of your home. Some markets allow you to meet up with the dealer and inspect the bike before finalizing the purchase. The advantages of these markets are numerous. First, you wouldn't have to walk around the market till you find the model you're searching for; you can just do it with your laptop, tablet, or phone. Second, you can find the most affordable prices with ease.
Below are some of the best online car markets where you can purchase quality motorcycles in Nigeria with ease.
Naija Auto
Naija Auto displays brand new motorcycles from many dealers. The marketplace allows dealers to upload their products as ads while buyers can check the information on the bike, contact the dealer, and meet with the dealer for inspection of the bike before completing the purchase.
Website: naijauto.com
Phone Number: +2348097014856
Email: help@naijauto.com
Cheki
Cheki boasts of one of the largest inventories of motorbikes, which means that you're more likely to find scarce models on this site than anywhere else. Just as on Naija Auto, the sellers on the site are dealers advertising their wares. You'll have to contact and meet up with them if you want to make a purchase.
Website address: cheki.com.ng
Phone Numbers: +234-08139859971
Email:  info@cheki.com.ng
Jiji.ng
Jiji.ng is popularly known for used products but many dealers have turned to it to sell their brand new products. You can check on the site and find a lot of motorcycle dealers with different models.
Website address: Jiji.ng
Email: support@jiji.ng
Olx
If you can't seem to get what you want from other online car markets, you can definitely trust Olx to get it. This site has been around for a long period of time and has gained the trust of many. Olx may be the right place to try out if you want a stress-free way to buy a brand new motorcycle.
Website address: olxnigeria.com.ng
Physical address: 1 Oke Poka, Ijebu Ode road, Poka Epe, Lagos
Email: support@olxnigeria.com.ng
Update: Olx is now Jiji
Compare Motorcycle Prices