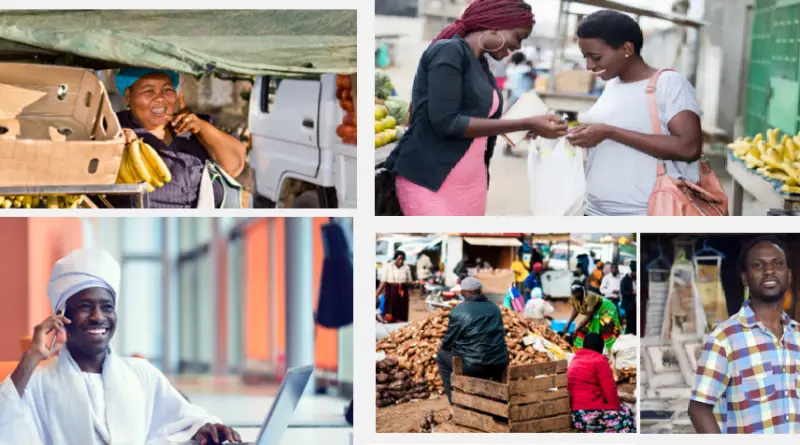 How to Start a Lucrative Business in Nigeria in 2023 (Complete Guide)
Nigerians are massively driving towards entrepreneurship and no business owner wants to take the back seat in terms of promoting their businesses and ideas.
Day after day, a lot of people venture into business with the mindset of making headways along the line but a greater percentage of the populace fail to follow the right step and take the right business decisions.
Some, out of curiosity, ignorance, and cluelessness venture into the wrong business. Hence, the reasons for so many businesses folding up within a while are not far-fetched.
This guide provides great insights into starting up a business in Nigeria and how the newbie without deep business knowledge can start up a business from scratch.
Always have it in mind that whoever you are, your level of experience or financial strength matters. There is always a business to start in Nigeria. There are a lot of untapped business opportunities in Nigeria and so many others with lesser competition.
Despite the fact that there are so many large scale, medium scale, and small scale businesses in Nigeria, it must be clearly understood that only those with the right instinct and foresight can thrive well and succeed exceedingly.
There are so many factors to put into consideration before starting a business, ranging from having a good mindset, a good and marketable business idea and going about it the right way. Below are the necessary guidelines to follow in starting up a business.
1. Develop a Business Plan
There is a common saying that proper planning warrants proper success; this saying is well applicable to business.
This phase, I must say, is the most important phase of any business but often time people pay little or no attention to it. It is always mandatory and essential to develop the right plan and come up with a certain business idea before venturing into it.
But individuals tend to overlook this important stage. Hence, the reason for failures is not far-fetched. Planning is the key to success in any venture; make sure you have a well written and documented business idea before you proceed to start a business in Nigeria.
Writing a business idea can be done by someone else on your behalf but in my opinion, it is good and advisable to do it yourself. This will make you exploit your potentials and shortcomings.
Some of the vital stages of business are listed below.
Do you own a business? Do you want to own a business?
Hot New Exclusive Training By A Professional Videographer Reveals 7 Amazing Secrets of Creating Stunning Product Videos That Can Make Huge Profits for Any Business in Nigeria...Using Just Your Smartphone!
YES, I WANT ACCESS TO THE EXCLUSIVE TRAINING FOR FREE
Business Description
Demand for products
Market competition
Available resources
Financial strength
Marketing Plan
Related
Business Description
This involves evaluating the type of business you want to engage in. It involves looking at the present and future of the business and how you want to go along or in line with the flows of the business. This requires deep and critical thinking.
Demand for Products
Make a thorough search if what you want to be producing or supplying is of high demand in the locality. Demand often influences sales and how fast your business will grow. It is not advisable to venture into any business whose products will not command great demand.
Demand always influences price and price always has an effect on production. It is mandatory to do all necessary analyses about the demand for products in the environment before going into the business.
Market Competition
Evaluating your competitor strength and weakness will help you know your ability and help determine the opportunities and weaknesses in the business. When you are able to analyze the strength of your competitor, the best thing to do is to devise a strategy for getting better by doing things in a unique and creative way.
This method will surely make you stand out well among other competitors and this will easily generate market leads for you.
You should be able to observe the weaknesses of your competitors and their shortcomings in their approach to business and mode of operation. When you are able to determine this, it will be easy to leverage the ideas to create a different and more responsible selling point.
Available Resources
It is tough and hard to start a business without resources. Starting a business requires you to first sit and write down your available resources. This will help you know your stance and what you have in stock.
Resources are very paramount and there are a lot of means of going about it. You can easily solicit for support from loved ones and family members if you're just starting out. You should take action based on your available resources. Don't base your plans on what you don't have yet as expectations are likely to fail.
Financial Strength
Capital is the backbone of every business. Capital is the money or wealth needed to produce goods and services. In the most common terms, it is money. All businesses must have capital in order to purchase assets and maintain their operations.
In fact, it is fair to say that you can't do any form of business without capital. No matter how small the business might appear, capital is needed to start up. In venturing into the business of any form, always evaluate what you have at hand. Your capital will determine your business level whether small scale, medium scale or large scale.
It plays a vital role in the growth of a business; a business without capital will swim in the ocean of debt. It is compulsory to have a good funding source before you start up a business.
You can easily sustain a business from your funding source until your business is fully established. Many will say it is fair to start a business with a loan or go into debt. I won't recommend this to anyone. The moment you do that, you'll understand the pressure to succeed. You can find an alternative source of funding or try to save some money.
Marketing Plan
In order to be successful in any business, after following the entire business plan mentioned above, you must have the right marketing channel. You must have a means through which you promote your products and business. There are a lot of means through which you can make your sales and market your products. These plans must be well researched before going into business. You must build your customer base and channel while starting a business.
2. Choose a Location
After coming up with a comprehensive and well-detailed business plan, the next thing to do is to determine where your business will be located. It is necessary that your business must be located in close proximity to your target customers, not your competition.
You must make a good decision on where to locate your business office, customer meeting point, and all other things that need to be decided.  Your major concern in choosing a location is the type of people staying in that area or region if they are ready to make high demands for your products and they are ready to pay for your services and products.
For instance, if you are planning a phone wholesale business in Nigeria, your target market should be a civilized society or environment where there is high demand for phone and its accessories. You must site this type of business in the city where people are ready to pay and do business with you.
But if agriculture is your business interest, then it is advisable to do your business in the rural region. By so doing, you'll have access to all the factors of production involved in agricultural business production such as land and labour.
You can then move your produce to the city and you can sell at a very good market price. So, it is advisable to choose the right business location and site of business. The location you choose is essential and must be customer-friendly.
3. Register Your Business with the Government
The next line of action is to take all the necessary steps to register your business with the government. It is easy to register your business with the Corporate Affairs Commission (CAC) so far you can produce the right proof of ownership and proper documentation.
It is much easier if you are going to register a company as everything can be done on your behalf by your lawyer. If you don't want to register a company, you can simply register it as just a business. The laws for registering a business in Nigeria are less strict than other parts of the world as you may not need the services of a lawyer in doing that in Nigeria compared to other countries.
After completing your company or business registration, you will be required to register with the federal and state tax offices. After the registration with the Federal Inland Revenue Service (FIRS), you'll be given a Tax Identification Number (TIN). You can use this for many purposes like opening a bank account and so many more.
Related
4. Get a Business Bank Account
After successfully registering your business and getting your Tax Identification Number (TIN), get a business bank account. This will be used to make business transactions and to save your business startup capital and revenues. You should also separate your business account from your personal account. This will give you the freedom to manage and monitor your business growth.
5. Get the Right Team and Associates
One of the major problems in business is the choice of business team and associates. No matter how determined the business owner is, if he fails to identify people and team who share the same business ideas and goals with him, then it will be difficult to achieve success.
It is very important to hire the right employees to co-run the business. If you are starting a small scale business in Nigeria, you are likely not to need more than one employee to start the business with you. It doesn't matter if you are starting with one or more employees so far you are capable of employing or working with them.
All that matters is that you should make sure they are well versed with in-depth business ideas, ready to work and very smart. By so doing, the business growth will be rapid.
6. Start Your Business
At this stage, you must have developed a good business plan, choose the right location for your business, register your business with the government, opened a business account and get the perfect team. Then you are ready to launch your business and implement the right strategy.
You will now need to focus on developing your business, improving your brand and acquiring customers. Then, the next step is to create awareness about your products. Customers need to know at this stage the problem you tend to solve and how valuable your service can be for them.
Let them know how your business adds value to their lives, then you can start making some money and generate little revenue. Always try to create a feedback mechanism in order to know the opinions of your customers about your products and services.
This is very necessary for creating a good reputation for your business and it will only improve the trust and confidence of your customers in you.
7. Grow Your Business
Now that your business is up and running, you have made your first sale and you have started interacting with your customers. The next line of action is to expand the tentacles of your business by reaching out to a wider audience.
At this stage, more awareness is needed; you should start thinking about attaining greater milestones by relocating to newer locations.
Note that there is no business without its challenges and problems; you must be ready to face both with sheer determination and must have the right mindset. Businesses differ from one another and the same goes to the mode of operation.
You must be ready to grow your business from scratch and must be able to make the right decisions and implement the right strategy. By following the aforementioned guidelines, success is assured.
Consider Starting Other Businesses in Nigeria